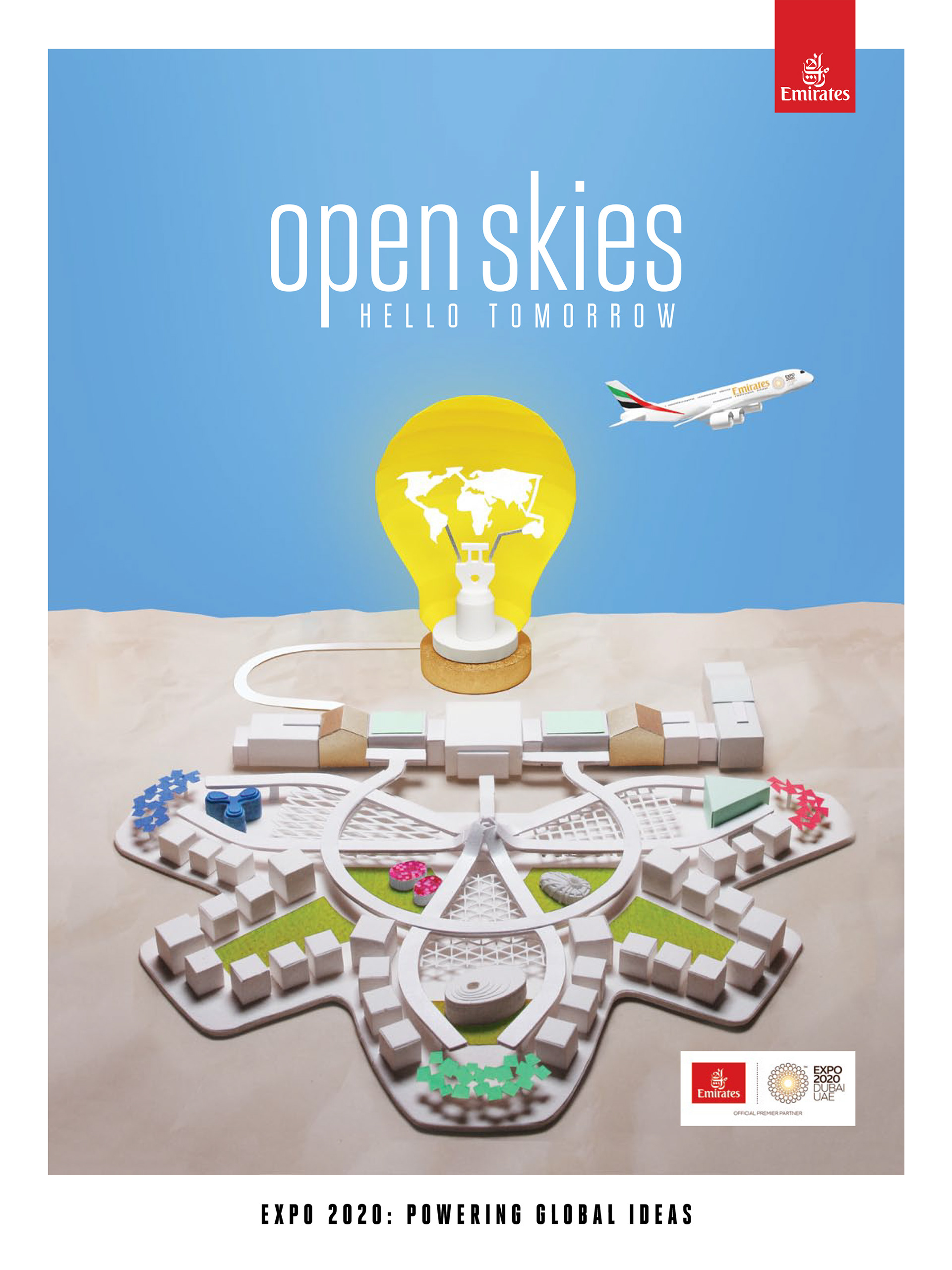 I was commissioned by Andrew Nagy - Senior Editor at Motivate Publishing in Dubai - to create the cover artwork for the Emirates in-flight magazine "
Open Skies
" October 2017 issue.
The brief was to show how the Expo 2020 in Dubai sparks ideas worldwide and tightens global networks. The Expo 2020 village - that has not been built yet - was to be a main visual in the image. My idea was to have the village power a light bulb with a wire in the shape of the Earth's continents.
Concepts: Andrew Nagy and Ollanski
Paper crafts, photos and post: Ollanski