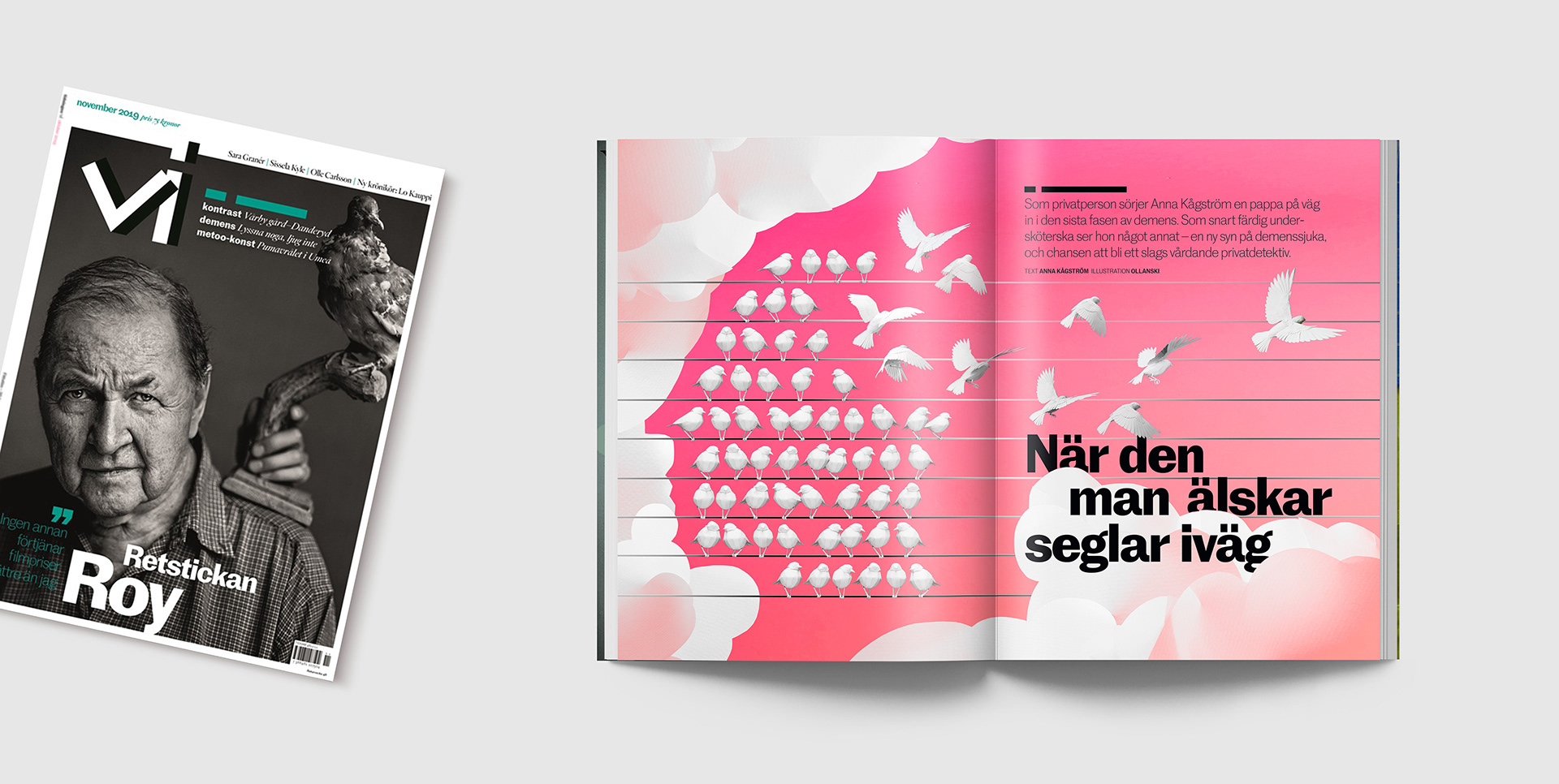 How do I illustrate an article about the tough topic of dementia without doing the obvious "puzzle pieces missing" or going quite dark?
Once again, I had the pleasure of illustrating a fantastic and moving article about this topic for Swedish VI magazine's November 2019 issue for which I once more decided to go highly illustrative and create a complex paper craft illustration that takes a more poetic approach which turned out really light and flowy.
Thank you again Hanna!
Crafts and photos: Ollanski
AD: Hanna Johansson